'Flourish' Journal and Year Planner
Looking for the most beautiful Journal and Year Planner?  You've found it.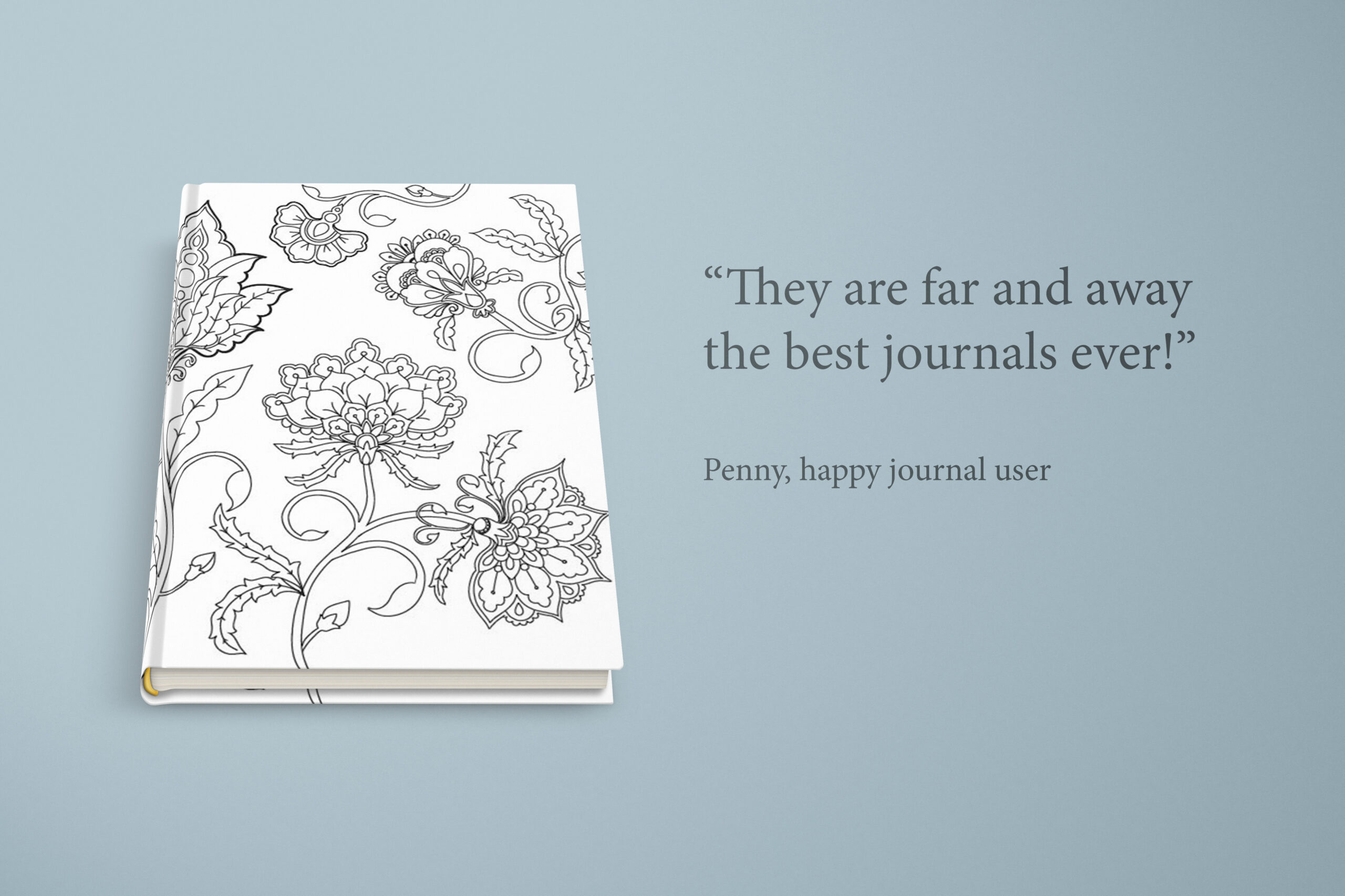 Weekly spreads to keep track of your day to day for the whole year
Monthly planning spreads
Ten original Beautiful Bible Colouring designs by Lorien Jane
Gorgeous colouring art snippets on every page
Bible verses on every spread
Lots of room to write prayer points and create gratitude lists
Flexible dot grid pages for you to keep track of what's relevant to you – or simply to journal in
Undated journal means you can start when you like, and stop when you like. You write the dates in as you go. (It's better for the environment too.)
A5 size, hard cover, on good quality 100gsm paper
Full size heavy paper slip cover – designed for colouring! 
Check out our page samples 
Monthly pages help you plan your month, keep track of dates, and review what worked and what didn't. Some spaces have headings, others are blank so that you can personalise your Journal according to what you need.
Our 54 weekly spreads organise you day-to-day, with flexible, untitled spaces. You decide what goes where. Take a moment to colour the art on the page while you organise.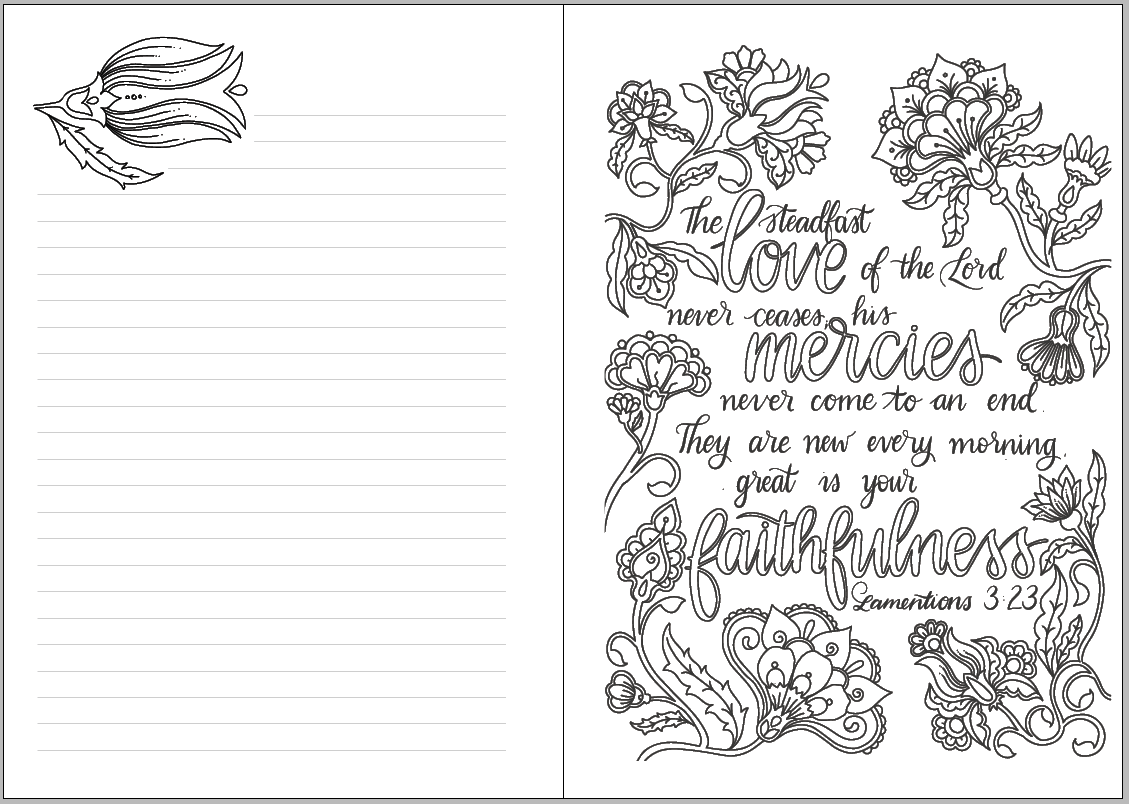 What else? Blank pages with dot grids for note taking, lists, prayer points and anything you can think of. Some of the prettiest colouring page art you'll see. And Bible colouring, of course. 
And there are bonuses.
An absolutely gorgeous, heavy paper wraparound cover for you to colour.

Gorgeous end papers filled with Lorien's art.

Plus, printables of the end papers and cover design.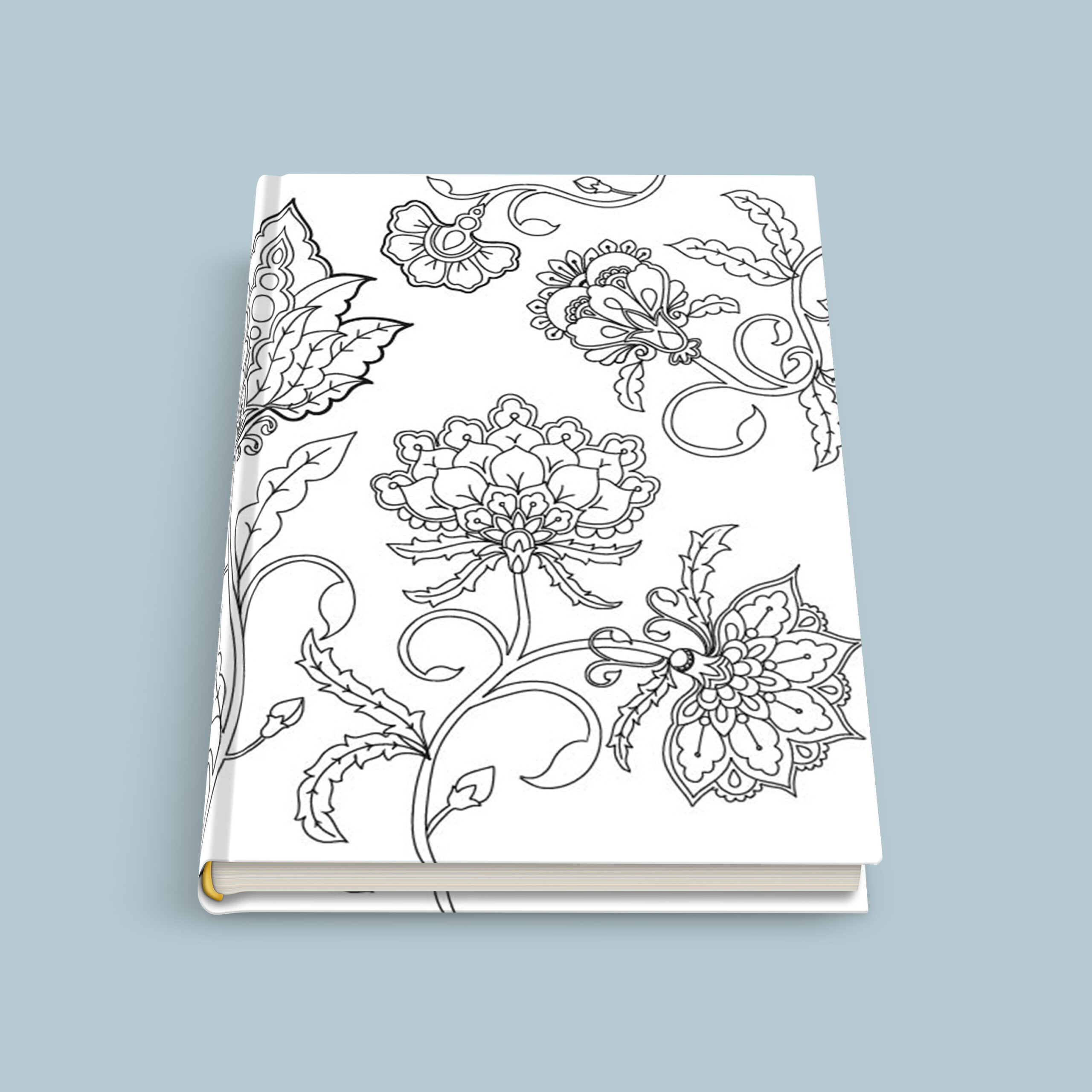 I've ordered my journals. When will they arrive?
We'll be posting the 'Elegant Edition' journals in November 2023. We estimate they will take at least two weeks to ship to you. We'll do our best to get them out with enough time to get them for Christmas, but once they leave us, we can't guarantee Australia Post's delivery times.
Will I be able to photocopy the Bible colouring pages in the Journal?
Please don't photocopy any of our Bible colouring designs! It's true that in some of our previous books we've offered free downloads of the Bible colouring designs so that you can reprint them for personal use. In this instance, however, we'd ask that you head to our shop and purchase the printable download file for the design you like. 
Why aren't there dates in this journal? Don't all planners have dates in them?
We debated long and hard about this, and consulted with lots of our colouring community as to the best thing to do. Sure, having dates already included in the planner is convenient, but it's also inflexible. If you stop using it for a period for some reason, it's quickly obsolete. An undated journal can be stopped, started and picked up again by its owner. 
An undated journal can be given as a gift: your friend might already have a planner figured out for next year, but she could put this one aside for the following year.
Dated journals that don't sell mostly end up in landfill. At best, they get shredded for recycling. As Christians, we want to be good stewards of our resources and be as environmentally friendly as possible. Allowing our colourers to write in their own dates seems the best way to avoid needless waste.
My handwriting isn't very nice. When I write in the dates, will I ruin the look?
First, we suggest using a pencil to get your dates into the Journal. If you make a mistake, it'll be easier to correct. Second, if you really, really don't want to write them in, you can get gorgeous date stickers at craft and office supplies shops.
You can purchase a previous edition of our Bible Colouring Journal through 'Print On Demand' here. It will print and post to anywhere in the world.
*Please note: Because lulu.com is unconnected with Firewheel Press we can't answer questions about printing or delivery. Please access their customer service systems if needed.