Our colouring pages and posters celebrate Jesus' death and resurrection, perfect for individual or small groups. Display at home or at church.
Celebrate the sparkly time of year with beautiful colouring pages and posters.
Use on your own, in a group, or for display. You could even roll up colouring sheets, tie them with ribbon and give them as gifts at your Christmas events.
We love this Advent set, based around the idea of 'Jesus the Light of the World'.
We've written accompanying family devotions, which can be repurposed as kids' talks, for each design. We've also included songs, prayers and activities for Advent. Find the talks and activities for free here. Colouring designs come in A4, A3 and A0 poster sizes, and can be purchased individually or as a set.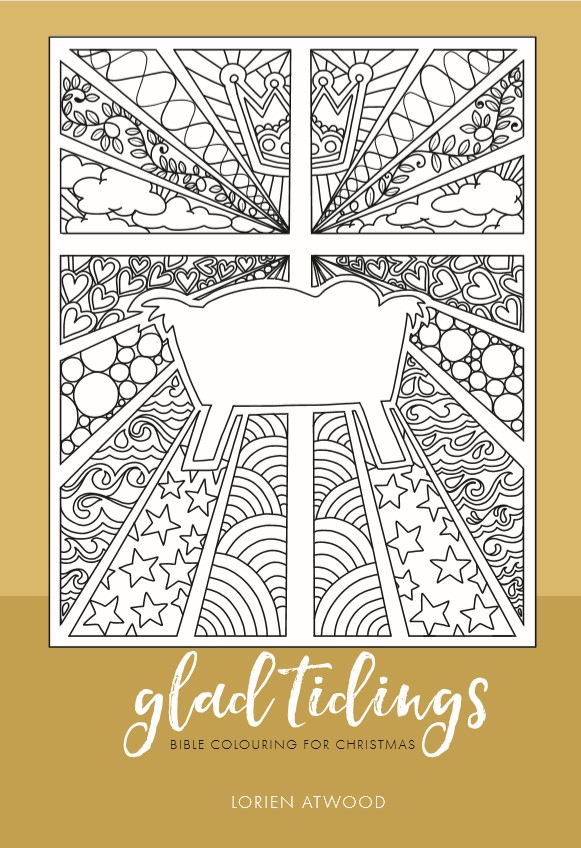 Glad Tidings e-book
This printable book includes our full collection of Christmas and Advent colouring designs in one handy place. Each quantity you purchase gives you permission to print the entire collection 10 times. (Add more quantities for more printouts.) You'll have plenty to share with others this Christmas season.
This file contains five separate Advent and Christmas colouring designs, printed 4 to a page each. You may print each page 2 times, giving a total of 40 different small designs to colour and affix to blank cards.
Please note: Cards are not included in this. This is a digital, printable download containing artwork for cards only.
Christmas card creation set
Enjoy family time with colouring
Colouring allows us to stop, breathe and be still in Gods simple words without the distraction of any other noises, speech or text. Rest and God put together. Busy people can't ask for more than that. Can they?